The EYA25LE – Electric 230V roller motor for roller blinds, double roller blinds and home cinema systems, has an integrated voltage converter, which enables direct connection to alternating current 220 / 230 Volt. The powerful yet quiet roller blind motor itself has a length of 50 cm, but can easily move a roller blind over two meters long and with a fabric up to a maximum total weight of 4.5 kg. To control the drive you need a suitable unidirectional handheld transmitter SI1605.
Areas of Application:
Especially suitable for the electrical retrofitting of large roller blinds
Can be integrated from an inner shaft diameter of 27mm
Also suitable for home cinema systems and presentation screens
Two adapters are included in our standard range. They are suitable for roller blinds with shaft inner diameter of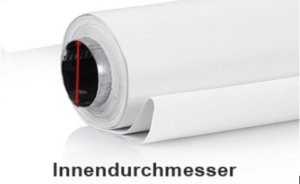 – 35 mm (+-0.5 mm)
– 28 mm (+-0.5 mm)
Should none of the two adapters fit into your roller blind, we also offer an individual, tailor-made solution. Simply contact our support at service@smart-rollos.de!
More Comfort!
Thanks to the unidirectional technology, our 230V roller motor EYA25-LE is compatible with Broadlink and JB Media or ioBroker Smart Home System.
Our WEEE registration number is: WEEE-Reg.-Nr. DE59943004